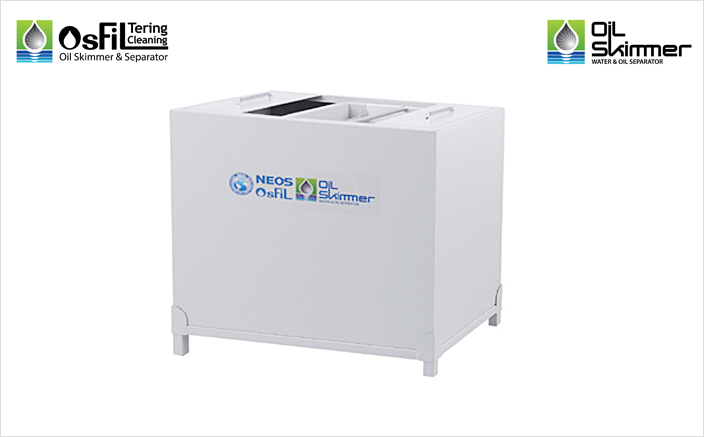 Main Function & Operation Type
Washing fluid is being separated by the special inside-structure
tank automatically.
Potential Customers
Restaurant
Purpose
To separate the food oil from washing fluid
Feature
1 World wide Patent Technology with the particular structure
2 Easy to install the built in tank into the washing basin
3 Separate the floating particles through the basket filtering net
4 Separate Wasted oil in the separator tank and drop & collect to the plastic bottle.
5 Filtered fluid is to auto influx to the outlet pipe.
Specification
Applied field : Restaurant
How to operate : Based on the Gravity and Density of wasted washing fluid
| | | | |
| --- | --- | --- | --- |
| Capacity | 300ℓ/h | Weight | 60kg |
| Separator Tank Capacity | 40ℓ | Dimension | 500*300*600mm (w*L*H) |
| Electricity | 220V/60/50Hz single phase | Fluid Temperature | below 80℃ |
| Material | SUS | | |
Attention to Install
1 Install the product with Separator tank horizontally on the level.
2 Check the Inlet and outlet's Function under the bottom of the product
3 Understand the patented structure of separator tank, Wasted Water level control lever for wasted water
and Oil drain control lever for oil outlet
4 Prepare for the plastic bottle to collect the wasted oil
Attention to Operate
1 Remove the small particles on the basket filter screen often.
2 Clean the bottom of Separator tank when there are a lot of sludge on the bottom. Before cleaning,
Open the drain valve under the tank and clean with air-gun efficiently.